"

Named Traditional Singer of the Year (2016)" - Canadian Folk Music Awards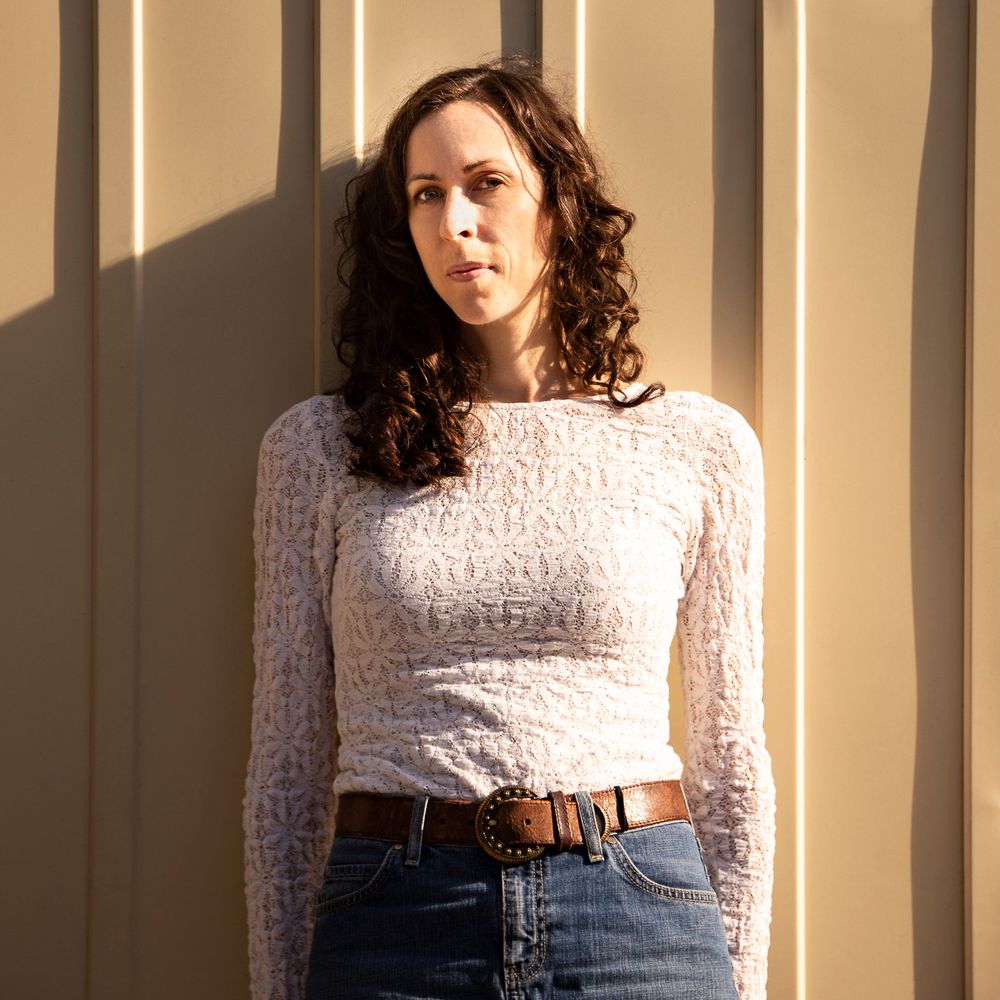 Biography
Named Traditional Singer of the Year at the Canadian Folk Music Awards for her album "Know the Mountain" (2016), Hannah Shira Naiman combines her powerful songwriting and impressive musicianship to deliver exciting contemporary versions of traditional music she was raised on. 
Hannah has travelled coast to coast in Canada and the US promoting "Know the Mountain" and her debut album, "Tether My Heart" (2013). Since moving to Northern Ontario four years ago, she has continued to develop her songwriting with support from the Ontario Arts Council, and grown her career as a children's musician and music educator. 
Hannah has begun work on her third record, "Wheels Won't Go;" featuring songs inspired by her move from Toronto to northern Ontario, the COVID pandemic, and her experience of new motherhood. Whether performing in concert, penning a murder ballad, or calling a square dance, Hannah Shira Naiman is uniquely positioned to make a lasting mark on the Canadian music landscape.
Hannah has performed at Merlefest (North Carolina), Ozark Folk Centre (Arkansas), Club Passim (Massachusetts), Northern Lights Festival Boreal (Sudbury, ON), Summerfolk (Owensound, ON), Blue Skies Folk Festival (Perth, ON) Full Circle Festival (Newport, NS), and Harrison Festival of the Arts (Harrison Hot Springs, BC).
Hannah says that growing up, music was a given. Naiman's parents are both musicians; and, as a child, they brought her to folk music festivals and traditional music and dance camps that remained constants in her life. Eventually, Hannah took ownership or those experiences, and began to lead songs and dances, contribute to them, and create them. 
Hannah says that from the first time she stole her father's banjo, she intuitively understood how it worked. She found the instrument to be a natural fit and wrote her first song within weeks of picking it up.
The music Hannah writes borrows stories, images, and language from traditional Appalachian music. She plays a style of banjo called "clawhammer," which is based in syncopated rhythms. Hannah says these rhythms and phrases naturally drive her songwriting towards a traditional style.
With an Ontario Arts Council creation grant, Hannah has again used this approach to develop songs for her upcoming record, "Wheels Won't Go." These most recent songs are reflective of the challenges of new motherhood, cold winters in northern Ontario, and the coronavirus pandemic – including her single, "Vinegar Pie," which captures the struggle, and powerlessness of waiting. Hannah says these new songs are not candy coated, but they are honest and authentic. And there's a love song in there, too, plus a spirited tribute to her daughter.
Hannah also records and performs as a children's musician. Hannah's kids' albums include Savez-Vous Planter des Choux (2001), which was distributed through the Ontario Government's literacy program from 2001-2003, Here We Go Zodeo (2012) (winner of Parent's Choice Gold), and, It's a Beautiful Day/C'est une Belle Journée (2017).
Press Photos